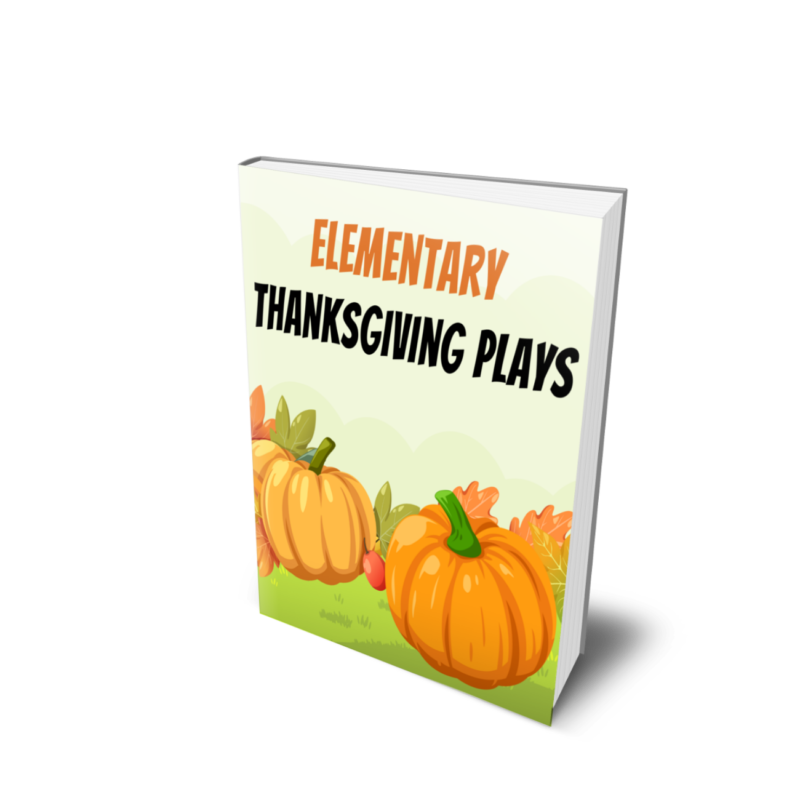 These two plays are inside "Six Holiday Plays," which is also on the "Plays and Fiction" page.
About the Book
Two Thanksgiving plays appropriate for grades 3rd through 6th.  
"Squanto and Friends." 8 actors, six to ten minutes.
It's the Thanksgiving season, the early 1600's. The native Americans and the Pilgrims are all hunting game to prepare for the big upcoming feast. But two of the natives have walked away and gotten lost from the other natives. The Pilgrims come across the natives and try to help them get back to their friends.
"Poxy Helps the Pilgrims."
6 actors, six to ten minutes. Miles and Bradley, two Pilgrims, are in the middle of a disagreement, and Poxy, a local native American, attempts to help them out. Can she do it?
These short plays are simply meant to depict and celebrate the relationship between the Pilgrims and native American Wampanoag tribe, leading up to the harvest feast that the two groups shared. It is not a depiction of the entire native American experience across the United States.
Disclosure of Material Connection: Some of the links in the page above are "affiliate links." This means if you click on the link and purchase the item, I will receive an affiliate commission. I am disclosing this in accordance with the Federal Trade Commission's
16 CFR, Part 255
: "Guides Concerning the Use of Endorsements and Testimonials in Advertising."